How To Impress Her With A Millionaire Date
Step 10: How To Impress Your Sugar Baby With A Millionaire Date
Once you've got yourself a sugar baby, you need to keep her around. If you're in the newer stages of a millionaire dating arrangement, this is going to be a lot easier, because you still have to set the expectations about you. One of the best ways to do that is to plan an incredible date for the two of you. Impressing a sugar baby isn't very hard, but why take the chance? These are some date ideas for a millionaire date that's sure to impress any young woman! Money is obviously no object, so think of some of the most extravagant activities you can imagine, and put those into action. Remember, your sugar baby is used to seeing huge gesture dates on shows like The Bachelor or The Bachelorette, and you better believe that she's wondering when her big date is coming. She is dating a millionaire for a reason, after all.
There are no rules when it comes to planning these impressive dates, you just want to be sure that they fit with your sugar baby's personality and things she likes. For instance, don't plan a outdoor-oriented date for a girl who doesn't like to get dirty or spend much time outside, because that's a recipe for disaster. Keep your millionaire date ideas appropriate for her. The idea is to impress her, not bore her and drive her away, so get to know her a little bit before you put any plans into action. You want to be sure that she's going to really enjoy what you're doing for her on the date, so be sure that it's something that she would actually like to do. If you're planning a first millionaire date with a potential sugar baby, try to keep things simple so you aren't taking any chances. Plan a millionaire date for a first date that's more about a nice meal and setting, so that you can talk and get to know one another better. This way, you can plan the more lavish and creative dates for later, when you know more about her.
To make your life a little bit easier, we've come up with seven ultimate millionaire date ideas that you can use to impress your potential or current sugar baby. Remember, keep things relevant to your sugar baby – this isn't the time to introduce her to something new or try to make her like doing something that you enjoy. Right now, it's about her and what she likes to do. Keep that in mind during your planning, but make sure you'll both have a good time!
Millionaire Date Idea #1: Private Dinners
This is probably the most simple of all of the millionaire date ideas you could use. It's so broad and you have so many options to interpret this, it's the perfect first millionaire date idea. It can mean so many different things, which is why the best place to start when you're planning any new dates. You can rent out an entire restaurant so that it's just the two of you and the waitstaff, or you could hire them to come to you, and set up a restaurant of your own right in your own home. A sure winner for any millionaire date is an outdoor picnic – but catered, of course. You still want to keep things elegant, so have a table and chairs set up in a remote and private location, likely on your property, so that you two are comfortable while you dine. Hire a caterer to wait on you two, so you just have to enjoy!
This millionaire date idea is as diverse as it is simple, because you have such a variety of locations to use. As we said, you can set up a fancy outdoor picnic, but you can do this anywhere you want! Have an oceanside dinner, with a table and chairs set up right on the beach. You could even fly to a different state or country for a meal – your options are endless. If you really want to impress a potential sugar baby, then whisking her away to Italy for an authentic Italian meal is most certainly going to do it. Italy, Greece, Paris, Mexico – anywhere you want to go for some authentic cuisine, you can, and you can be absolutely sure that the sugar baby you bring is going to want to stick around.
Millionaire Date Idea #2: A Spontaneous Trip
Nobody ever said no to a spontaneous vacation! Again, with this millionaire date idea your options are endless! You could take your sugar baby on a day trip somewhere, or go away for a weekend or more – whatever suits your schedule. If you choose to go on a day trip, try and keep it a surprise, even if it involves flying out of country. Have her get whatever she needs ready (passport included) but keep mum until you reach your private plane. You don't have to tell her where you're going until you get there, and that keeps things fun and suspenseful! It'll be a date she'll never forget. As far as where to go, that's completely up to you. Find out some places that she's wanted to visit, whether it be a few states away or in another country, and try to make that happen. The goal is to impress her with this millionaire date, so make her travel dreams come true, if even for a day.
If you choose to take your sugar baby on vacation for a few days or nights, you still want to keep it surprise, while allowing her to pack adequately. Keep the destination to yourself until you get there, so that she's guessing right up until the last minute! Try and plan somewhere exotic and relaxing, so that you two can get to know each other better and not worry about anything else. This is great millionaire date idea for the sugar baby who doesn't like to lift a finger, because you can't go wrong if you plan a 5-star VIP trip to a resort somewhere sunny. All sugar babies like the beach, so use that tidbit to your advantage when you're deciding on where to go. Stay away from anywhere too touristy, because you want some exclusivity and privacy on your millionaire date.
Millionaire Date Idea #3: Horseback Riding On The Beach
This one might seem a little bit random, but it's always a pleaser. It's super romantic, and pretty much every girl loves horses. There's a reason that the majority of Harlequin romance novels have covers featuring a man, a woman, and horse riding along the beach – it's romantic. It's also fun, so if your sugar baby likes outdoor activities, consider giving this millionaire date a go. You may have to travel in order to make this date happen, but that's no issue for you. Just factor travel time into your planning, and you're good to go. This is especially important if you're combining this millionaire date idea with another – for instance, taking your sugar babe to Costa Rica, and horseback riding on the beach while you're there. You can't lose with a date like that!
Obviously you should know a little bit about your sugar baby before you plan this date – namely, if she enjoys the outdoors and those kinds of activities. Some girls are very much NOT the outdoorsy types, but you'll know whether or not that applies to your sugar baby by the time you go ahead and plan your date. It's not hard to tell if a woman prefers to be pampered, and more often than not, she'll tell you outright. If you have a conversation about things that each of your like to do, it's a great way to find out these kinds of things. This is one reason that having those kinds of talks on a first date is important, because you can get to know more about that sugar baby and use that information to your benefit. She'll appreciate it, and you'll be sure to keep her around for as long as you need her!
Millionaire Date Idea #4: Ski Chalet Getaway
This millionaire date works, once again, with a sugar baby who enjoys the outdoors, at least a little bit. A lot of women who don't like hiking or doing things outside when it's hot out actually enjoy skiing, because it's something entirely different. There's a level of skill involved, so if you're an expert skier and want to teach a beginner sugar baby skier how to do it, then definitely give this millionaire date idea a try. The only reasons you should avoid a ski chalet date is if your sugar baby despises the outdoors and any kind of outdoor activity, or if your ski skill levels don't match and you want to ski at your level. Ski chalets are great for more then the slopes too. They have great restaurants and gorgeous accommodations, so after a day of skiing you two can relax in front of a fire and dine on some fine foods.
Another fantastic aspect of a ski chalet getaway for a millionaire date is that there are a lot of different options for where to go. You can stay local, and go somewhere in Colorado, or you can fly to the Swiss Alps or the south of France for the ultimate in ski vacations. Depending on your schedule and how far you want to travel, you can go just about anywhere to have a great ski vacation, as long as the chalet is top notch. Your accommodations can make or break your trip, so make sure that you choose one with great ratings for your stay.
Millionaire Date Idea #5: Hot Air Balloon Ride
A hot air balloon is a great follow-up millionaire date to any dinner or leisure plans that you might have. It's just as versatile as a dinner date, because you have so many different options of landscapes to fly over. You could go somewhere in the Rockies for your mountain hair air balloon ride, or fly over a beach or body of water to see what it looks like from a bird's-eye view. This makes a good date for someone who's only slightly afraid of heights too, because you really don't go very high up in the air. It's just a peaceful, romantic trip overtop of some of the most beautiful terrain that your location has to offer. Bonus points if you enter a hot air balloon flying contest for extra fun and excitement!
A hot air balloon doesn't have too much room inside the basket, so if you want to have a meal during this date, you should plan one for before or after. It won't be easy to fit a whole picnic into a hot air balloon, so save that part of the millionaire date for drinks in the air. If you don't mind eating while standing and seeing the sights from above, then go ahead and pack a picnic or something light for the ride, but if you want to have an actual sit-down meal, a hot air balloon isn't the place to do it. It's a great, intimate space for you and your sugar baby to get to know each other, however, so use the close proximity to your advantage!
Millionaire Date Idea #6: Car Shopping For Her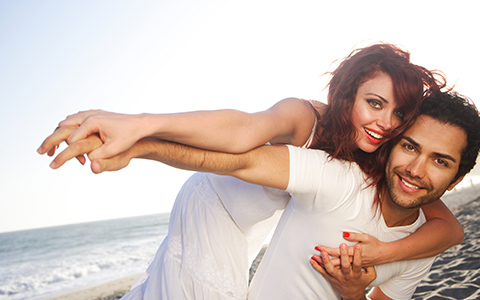 This is a unique millionaire date idea, in that it isn't traditionally something that you would make into a date. But that doesn't have to be the case! You can make an entire day about finding her a car, and that can be date for the two of you. A shopping date is never a bad idea, especially in millionaire dating. Your sugar baby is always going to be down for a day of shopping, and even more so if it's for her very own car. You can take her to dealerships all over the city, take a break for lunch, then continue on shopping until you find her the perfect car. Remember that you're going to be paying the ongoing costs for this car as well, so keep in mind those payments when you make the purchase. If she's going to keep it after you're done with your millionaire dating relationship, then consider buying her a car that would have affordable monthly payments for someone who isn't a millionaire.
This is a great way to show off your wealth and connections, so if you're in the early stages of a millionaire dating relationship, take her on a date like this to really was impress her and flaunt your money. Take her to all of the luxury car dealerships and buy her a Rolls – you can't get classier than that, and that's exactly what you want her to think!
Millionaire Date Idea #7: Spa Pampering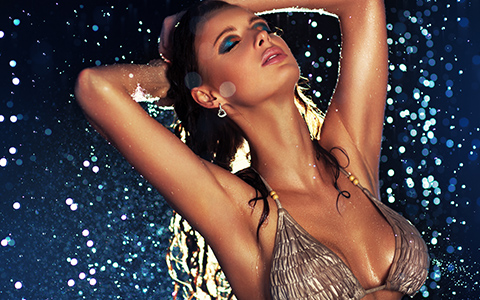 This is always a classic millionaire date idea, and you can benefit from it in a few different ways. Everyone needs some pampering now and then, and women like sugar babies can't get enough of it, so you can book a full day spa treatment session just for her. You can either book a couples spa day, so you can relax together during your treatments, or you can book one for her while you take care of some business things, and then meet her afterward for dinner. The point, again, is to impress her, and sending her on a personalized full-day of spa treatments can do just that. A lot of the spa treatments are for one person at a time and require privacy anyway, so if you're due to spend the day with your sugar baby but something important comes up, you can still impress by giving her this kind of day.
The benefits are endless to being relaxed and getting the treatments they spas offers, for both of you. If you take part in the spa day, then your skin will feel better and cleaner, you'll be more relaxed overall and feeling satisfied with your current situation. On the other hand, you benefit from a pampered sugar baby as well, because she'll be looking and feeling her absolute best after a day at the spa. She'll get facials and massages, but also a manicure and pedicure, so she'll be polished and ready to go for dinner once the two of you regroup for the rest of your evening. Spas are a great, mutually beneficial millionaire date.
Check out some millionaire dating sites, and then see what our sugar daddy dating guide is all about!
– Millionaire Dating Site Reviews
– Sugar Daddy Dating Guide