Should You Go Public With Your Sugar Baby?
Should You Go Public Or Be Discreet With Your Sugar Baby?
For those of you who already have sugar babies, there is always the ongoing discussion about whether or not to be public with your sugar baby. Do you let people know that she is a sugar baby or just save your time together for when it's just the two of you?
Going Public With Your Sugar Baby
You have decided to go public with your sugar baby. Well here are something's to take into consideration.
– Does she embarrass you?
– Is she a lot younger than you are?
– Is she a glorified mail order bride from Russia?
Most men don't care. However, when it comes to taking her to events or business trips, you want to make sure she won't embarrass you. If your sugar baby is beautiful, but also well read and you could see her getting along well with your work colleague, then by all means, take her to events and show her off. Beautiful girls who are also smart are few and far between. You don't need to tell people that she is your sugar baby.
Do You Introduce Them To Your Family?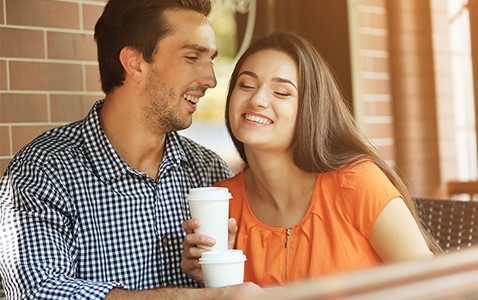 The idea of introducing this woman to your family is a major step. It also means that you think of this sugar baby, as more than just that. You think of her as your girlfriend that you happen to spoil a lot. They might judge you on the basis that you are paying for your girlfriend. Then again, they don't need to know that. If your sugar baby treats you like a boyfriend, then there is no need to bring that up.
If you are going to get serious with your sugar baby, you need to introduce them to your family. You can tell them that you met online. It's so common now a days for people to meet online. Meeting someone on the internet has basically become the norm for most relationships. Recent studies have shown that 1 out of 4 relationships start online. It's the new meet-cute.
Should You Keep It Discreet?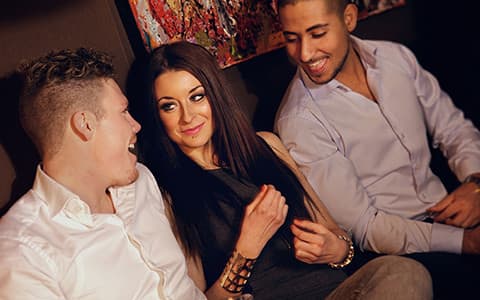 We also get that sometimes you have a sugar baby because they are very hot and they do things for you sexually that blow your mind. There is absolutely no shame in that. So what if they might not have graduated top of their class? Or their hobbies include tanning and Keeping Up With The Kardashians? You are allowed to be with someone based on looks alone. That's how the whole sugar daddy market started.
How To Know If You Should Stay Discreet
This in theory should be simple. However, to help you along on whether or not you should bring your sugar baby out in public. Here is a quick check list. See how often you check 'yes' or 'no' to some of these. It'll give you your answer right away.
– Do you often find yourself annoyed with what she says?
– Does she ask for a complicated coffee order, then barely drink it?
– Do you have to explain a lot of things to her?
– Does she watch way too much reality television?
– Are you embarrassed when you take her out on dates?
If you answered yes to these questions, then you definitely shouldn't be bringing her out in public. Unless it's to hang out with your frat bros from Dartmouth. There is no shame in keeping your sugar baby a secret. Sometimes the best treasures are the ones you get to keep to yourself. Your sugar baby will be okay with the privacy between the two of you. If she's getting spoiled, then it doesn't matter to her. She will be happy either way.
This doesn't mean you can't take her out on dates. It just means that you keep your dates to the two of you and don't make them group things.
Whether you date them for looks or for brains, there is no shame. Never feel like you are doing something wrong in either cases. Embrace the sugar daddy game and date whomever you want without judgement. Being a sugar daddy is fun. Whether you go public or stay discreet, you will be having the best time of your life no matter what. Have your fun. Judgement free.
Having trouble finding what you want? Well, the reviews for Millionaire Match are up and we are positive you will find what you are looking for there.