How To Plan The Perfect Date Night With Your Sugar Baby
Planning A Date Night
We understand that most men do not have the romance gene that Hugh Grant or Colin Firth might have. That does not mean you can't plan an amazing date night though. With our help, you can plan out something so amazing for your sugar baby that she will be over the moon for you.
Drive In Movies
Get your car, pack it with blankets, pillows and snacks and have the best night of your life at the drive in theatre. Get all cuddled up and watch a movie under the stars in your own private booth.
Hot Air Balloon Ride

Cheese and wine miles above the ground. There is nothing more romantic than taking a float in a hot air balloon. It's a once in a lifetime type of date. You won't regret spending a day above the earth.
A Private Viewing

Find out what her favorite movie is, go to a nice theatre and rent out an entire theatre just for her. Treat her to snacks and bottles of wine and relax and watch her favorite movie. She will love it. Plus, this is the perfect chance to live like teenagers and make out in the theatre.
Cook Her Dinner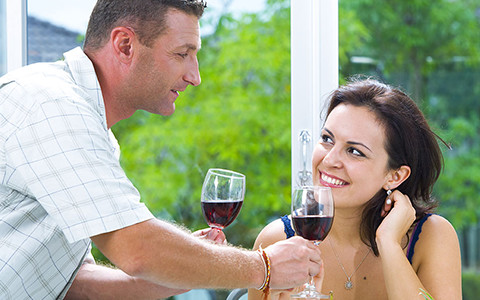 Invite her over, turn on the romantic music and cook up something amazing for her. If you need help with recipes, we got you covered. If you are nervous about cooking, make a practice meal before the night and make sure you know what you are doing. The quickest way to a woman's heart is through her stomach. They will tell you that there is nothing sexier than a man who can cook.
Winter Wonderland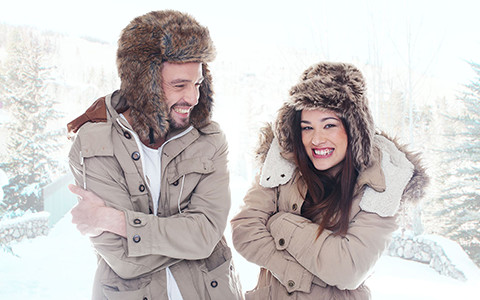 In the winter season, you have so many options for amazing date nights. You can take her ice skating, go sledding down the hills in the park, take a sleigh ride through the countryside, bake cookies together. You can even just curl up by the fireplace and drink hot chocolate. Winter is a very picturesque time to go for dates. Plus, there is the added bonus that being chilly makes girls want to cuddle up.
Concert/Sporting Event

Take her to see her favorite band or popstar live. Take her to see her favorite Hockey or Baseball team live. Events like these really show that you care about her and take an interest in what she likes. Plus, you can drink and sing along. Eat footlongs and cheer on with the crowd. These types of events can bring you closer to your sugar baby and have fun at the same time.
Something Cheesy

A lot can be said for something totally cheesy. Think back to high school when you couldn't buy booze in stores and you only had your car to make out in. Take her to mini putt or bowling and feel nostalgic for a night. You can make mini bets with each other, have a few drinks. Really enjoy the time you have with each other.
Take Her On A Picnic

Get some cheese and cured meats together, perhaps some breads and jams. Get a nice bottle of wine. Find a cute blanket and put everything into a basket. Do some research to find out where the nice spots to picnic are and take her on a little adventure. She will adore you for it. Especially if she likes the country side.
Seasonal Fruit Or Veggie Picking

When it comes to cute, but also very romantic, dates nothing can beat apple picking, pumpkin picking, or strawberry picking. Plus afterwards you can go home and make a pie or carve a pumpkin. It's cute and very kitschy.
Take A Class Together

Maybe you two want to learn something together. Dance classes are always fun and enjoyable, plus it's a good skill to have. You could also try your hand at a painting class. Who knows? Maybe one of you will unleash something incredibly creative within yourselves.
Go To A Museum Or Art Gallery

Sometimes it's a hell of a lot more fun to just take a slow walk through a beautiful museum or art gallery. Learn something about a different culture. Take in some beautiful art. It is a romantic and sophisticated date.
Use your imagination. Women love getting treated to fun and unique dates. We hope this list has helped you find something to do tonight with your sugar baby. Anything can be a fun date if you just put your mind to it. Alter these any way you want to to make them unique to you.
Need a date this week? We highly reccommend Sugar Daddy Meet. Just check out our awesome reviews of them.