Do Not Stay In A Relationship Longer Than You Want
How Long Should It Last With Your Sugar Baby
When it comes to dating a sugar baby, there is always the age old question of how long should it last before you bow out. Weeks? Months? Year? Each relationship is different, but we can give you certain milestones and what they mean to women when it comes to dating.
1 – 6 Weeks
Having a quick relationship with a sugar baby just means you needed someone quick and fast right now. You don't need to get attached. You also don't need to spend the big bucks on them. You get to have a few weeks of fun and move on to the next sugar baby.
As long as they know that you are only interested in the short term, you are golden. Something quick and casual and you can get whatever you need out of your system.

2 – 5 Months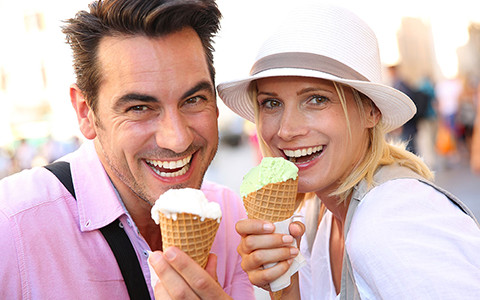 Being in a relationship this long for a sugar baby gives them the idea that you may end being more than just a sugar daddy to them. Most women, sugar babies or not, think that when you hit this mark, that your relationship is going somewhere. If you last past this, it means you are getting serious with them. This is the time frame to decide if you want to keep this relationship going or if you want to end it now.
Having a relationship that lasts a few months can give her the impression that you want something more. If you don't, this is the time frame in which to break things off. We can help you figure out how to dump someone no problem. There is a general rule of thumb that says "If by the four months mark, you can't see yourself having something long-term with them, then break it off." This reigns true for majority of people. You know by this time if you want something more or less with them. There is nothing wrong with wanting less.
6 Months – 1 Year
This means you are serious. Getting serious with a sugar baby can be awesome, but it can also be costly. Has she become your girlfriend and it's no longer a sugar baby situation? Is she just a sugar baby that you have just kept around for a long period of time? If that last statement is the case, then maybe it is time to move on to a new sugar baby. Don't keep something costly going for too long if you don't plan on making an honest woman out of her.
At this point, you have committed to this person. If you want an out from this, you need to do it before you hit the year mark. However, if you have developed strong feelings for them, then you can just stay where you are and keep living the dream. It is perfectly okay to be in love or even marry your sugar baby if they are the right person for you. However, if you are with someone you don't see yourself being with, at this point you should break it off. Otherwise you are just wasting time.
Anywhere Over A Year

You are no longer in a sugar arrangement. You are girlfriend and boyfriend in a committed relationship. This is basically where you can successfully say that she has probably met your friends, family, work colleagues, etc. At this point, you are committed and should probably ask her to move in with you and maybe check out getting her a ring.
Granted if you are still with someone who you don't want to be with at this point, end it. There is no point in wasting more time and money with them. Don't stay with someone just because they are attractive. That will only lead to somewhere terrible.
Now that you know how women look at relationship lengths, you can determine where you want to fall. Do you want something fast and quick or something long and meaningful? Decide what you want before you invest too much time. The longer you invest the harder it will be to let go. So figure out earlier on if this is someone you want to spend your time and money on.
Still having trouble finding what you need? Visit the highly rated review page for Private Arrangements and see why it might be perfect for you.